Songs About Cheating
All Time Best Cheating Songs All in One Place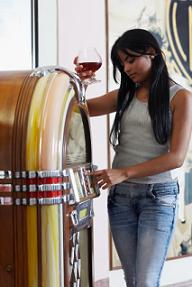 Songs about cheating are written just as much as songs about falling in love. The unfortunate fact is that cheating and infidelity play a very big part in relationships today.
Whether you are talking about songs about women cheating, or a good old country song about cheating, they exist because many of these artists themselves have experienced the pain of being cheated on.
Their songs reach out and connect with a wide audience because so many of their audience are struggling with the same things they sing about when it comes to cheating and infidelity.
Below you will find a list of the best songs about cheating that may touch you in a way that lets you know that you are not the only one going through this.
Infidelity is nothing to be ashamed of, and sometimes music is the outlet you need to release your pent up emotions.
Please take your time to browse this list of cheating songs. I am always looking for more cheating and infidelity songs to add, so I encourage you to contact me with your suggestions.
Best Songs About Cheating

This is a slow song with a R & B feel to it. Monica chooses to walk out after all the pain she endures in the relationship.
---
Monica lets the mistress know just how she feels. No holding back!

---
While I Was Asleep Lyrics by Dead Celebrity Status
While I Was Asleep Lyrics by Dead Celebrity Status - This is a very angry grunge rock song about cheating. Release your emotions!
---
I Don't Ever Want to See You Again - Uncle Sam
This is a very sad love song about a man losing the love of his life to his best friend. "Keep your friends close, but your enemies closer"

---
Dirty Little Secret - (Bon Jovi) or (Kelly Clarkson)
This is a cheating song from the cheater's point of view. Both songs are powerful.

---
You'll Think of Me - Keith Urban
This song is the perfect song for getting over the heartache of infidelity. "Take your memories, I don't need'em"
---
Secret Lovers - Atlantic Starr
Two lovers celebrating their affair. This song is so beautiful that you almost forget about the wrongs that they are doing.

---
Listen to this sexy Spanish love song about cheating. The video is captivating as well. "Treacherous Butterfly"

---
This is again, another sexy song in Spanish about infidelity.  "How can something feel so good knowing that is wrong"
---
Country song about a man that was unfaithful to his wife and is living with the shame of his actions. 
---
I'll Be the Other Woman - Soul Children
This is a very painful song of the time.  As you listen to it, you can't help but to feel the pain many women endure for a chance at love.
---

Thank you for stopping by. I will continue to add more cheating songs with your help.
Please let me hear your comments and suggestions!
---
Return From Best Songs About Cheating to Infidelity Home Page