About Me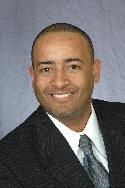 Hello!
My name is Dean and I am honored that you have taken the time to stop by my site.
Chances are you found my site because you are experiencing a difficult time in your life due to infidelity or cheating.
Well, I am a real person and my trials and tribulations are what inspired me to create this site. I will share why i cheated along with a lot of insight on how to stop and overcome cheating and infidelity.

What you read here are my real life experiences that led me down a path to cause a lot of pain to others, and endure a lot of pain because of others when it comes to cheating.
My journey to help others overcome infidelity began years ago when I created my first site, Signs of Cheater.com
What Is Different About This Site?
My original site has become very successful in reaching thousands of people that are struggling with infidelity every day.
I still work on that site, but I am always looking for new ways to reach more people and this site is it!
I will cover everything you need to know about cheating, but it will be focused more towards infidelity in marriage.
I am currently happily married, and this new stage in my life has given me a new perspective on what the word "trust" means in a relationship.
By knowing the true meaning of trust, I now know what it takes in a marriage to be happy.
Without it, I am not sure I would want to be married.
Well a cheater takes away all that trust in one quick swoop, and I truly believe that trust is earned.
Why Am I Qualified to Give You Advice in Infidelity?
As you will come to learn in detail, I have been on both sides of the fence when it comes to cheating.
My stories will touch home because I was once in your shoes.
I was also the one that fought to earn your trust only to betray it when you least expected.
That is how the cheater operates and this site is here to give you all you need to learn when it comes to the signs of infidelity that is putting your marriage at risk.
My Promise to You
I can't promise that all will work out just as you planned. My promise to you is simply that I will keep giving my utmost effort to provide you with all the information you will need to be able to make the difficult decisions in your life when it comes to infidelity, that will eventually lead you back to a place of happiness.
Start Your Own Journey
I am fortunate to have the option of sitting back while my sites run on autopilot, but I still take pride in helping others fight the battle of infidelity.
I am only able to do this because I decided to choose SBI as my platform to build my first website.
Ever since, I have been able to get free targeted traffic from the search engines, with visitors looking just for what my sites are about.

Do You Have a Passion?
I chose to focus my passion towards helping others overcome infidelity, but what is your passion?
Take the time to watch this video so you can see just how you can turn your passion into a money making hobby that will fulfill your wildest dreams.

Remember, chances are whatever time you are up at night reading this page, I am up right along with you typing away, driven by my passion.
I am always just an email away, so don't hesitate to drop me a line with whatever question you may have on infidelity or Solo Build It.
Talk to you soon!
Dean
---
Return From About The Author of Signs of Infidelity to Home Page