YOU CHEWED UP MY HEART JUST TO STEAL MY GOOD AND SPIT ME OUT
by ROBYN LAWSON
(GLENDALE,AZ)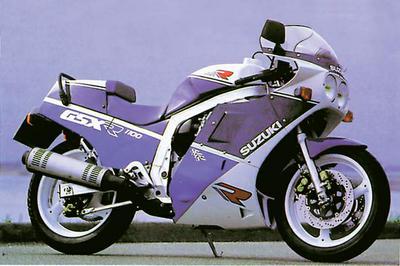 S.C.A. U R MISERY
FOR 5 YEARS U DID NOTHING TO EVEN REMOTELY ATTEMPT TO ACKNOWLEDGE MY NEEDS. ANYTHING INVOLVING GIVING TO ME WAS ABSOLUTELY FOREIGN TO YOU.


ALL YOU DID WAS TAKE AND TAKE AND TAKE TILL I BROKE. YOUR CARELESS WAY U MANHANDLED MY LIFE WHILE IN THE MEANTIME I CATERED TO YOUR EVERY WAKING NEED.
YOU DEPRIVED ME OF EVERYTHING I GAVE TO U MESSING WITH MY HEART AND MY HEAD LEAVING ME IN SHAMBLES. MY LIFE I PUT ON PAUSE BECAUSE YOU WOULD HAVE IT NO OTHER WAY OH THE SCREWED UP MIND GAMES YOU WOULD PLAY.
BREAKING ME DOWN LOWER AND LOWER TILL THE ONLY DIRECTION LEFT TO GO IS UP SO U CAN BASK IN MY SUCCESS AFTER I WALK AWAY FROM U LIKE WITHOUT U NONE OF THIS WAS POSSIBLE THAT'S SUCH A DIRTY WAY TO FEED OFF OF THE DAMAGED WHO GIVE LOVE AND NEVER RECEIVE ANYTHING BUT WASTED YEARS AND ENDLESS TEARS.
YOU PUT ON A ACT TO STICK UR RUSTY HOOK IN ME AND LIKE A DROP OF WATER REPEATLY FALLING IN THE SAME SPOT YOU ERODED MY DEFENSES AND BROKE DOWN MY WALLS PLACED YOURSELF WITH NO ROOM BELOW AT THE TOP OF MY PRIORITY LIST AS IF I WERE TO HAVE BIRTHED YOUR WORTHLESS EXCESS WASTE OF FLESH. yOU JUMPED ON ME WHEN I WAS MOST VULNERABLE TRICKING ME INTO THINKING YOU WERE SOMETHING YOU WERE THE EXACT OPPOSITE OF.
THE MOMENT YOU FELT ME REACH OUT FOR YOU, YOU TOOK A STEP BACK AND WATCHED ME FALL THEN YOU TOOK A STEP BACK TO WIPE YOUR SHOES ON YOUR NEW DOORMAT.
WITHIN A YEAR OF ME LOVING YOU U
STARTED TO DEGRADE ME TALK SHIT BEHIND MY BACK BETRAY AND COMPLETELY BERATE ME TO THE POINT OF NOTHING .
YOU MADE ME FEEL THAT I WAS NOT IMPORTANT AS I TRULY SHOULD BE. NOW I FEEL AS IF I'M ACTUALLY PLAYING WITH A FULL DECK OF CARDS KNOWING WHAT I SO PAINFULLY STRUGGLED TO GRASP FOR YEARS.
I LEAVE YOU WITH YOUR MISERABLE ROTTEN SOULESS SELF. GO ON AND CONTINUE TO LIVE A LIFE OF DENIAL CHEATING AND LYING BACKSTABBING AND SHIT TALKING.
ITS QUITE COMFORTING TO KNOW JUST HOW LONG IT TOOK FOR U TO GET OVER ME BUT I CANT CREDIT YOU FROM THE DAY U MET ME.
LOVE IS ONE THING YOU DEFINITELY COULDN'T HAVE FELT FOR ME. YOU NEVER DID SHOW IT OR GIVE ANY OF IT TO ME NOR DID I SEE OR RECEIVE ANYTHING BUT YOU TAKING A SHIT ON ME AND USING MY HEART TO WIPE YOUR WORTHLESS ASS.
IT WAS ONLY IN MY MIND FOR I MADE YOU UP TO BE SUCH AN AMAZING MAN IN MY EYES BUT LOVE IS MORE THAN BLIND TIME AFTER TIME.
I KNOW NOW I GAVE YOU MORE THAN YOU DESERVED THE MOMENT I GAVE U THE TIME OF DAY. COULD U BE GAY I WONDER WHEN UR INTERNET HISTORY HAS TRANNY PORN SEARCHES AND OTHER DISGUSTING THINGS THAT WOULD TURN A NORMAL PERSON OFF.
SO GOODBYE MY PILE OF WASTED TIME S. C. A. YOU KNOW ITS UR LOSS AND ALL THE BAD SHIT THAT HAPPENS TO YOU KNOW ITS ONLY A MINOR PORTION OF THE BULLSHIT AND PAIN U PUT OUT THERE IT WOULD TAKE MORE THAN A LIFETIME TO CATCH U UP.